Booking a trip on Terror is easy
A memorable trip on board Terror lasts for around two and a half hours, visiting the most beautiful parts of Emsworth Harbour. The little inlets that wind right down to Langstone and out in the channel leading to the Solent. The hustle of other boats and the serenity of the wildlife. It's mesmerising.
And what's more, every penny of your booking fee goes towards preserving Terror for the benefit of future generations – Oyster Boat Terror is a non-profit making venture, run entirely by volunteers from the charity Friends of Chichester Harbour.
The cost is £30 per adult and £15 for children from 6–16 years old. Up to six passengers can be accommodated on any one trip, a minimum of three passengers are needed for a trip to run. Children must be six years or over and each child must be accompanied by an adult. (Maximum three children on any one trip). To book the whole boat exclusively for your party if less than six passengers, or to book the whole boat for six passengers, for more favourable pricing select 'book a charter' after clicking on 'booking.'
If a trip has to be cancelled due to weather conditions (wind speed more than Force 4 or visibility less than 100 metres), an alternative date can be arranged, so no-one loses out.
It's best to allow around three hours in total for parking, putting on lifejackets and getting ready to set sail.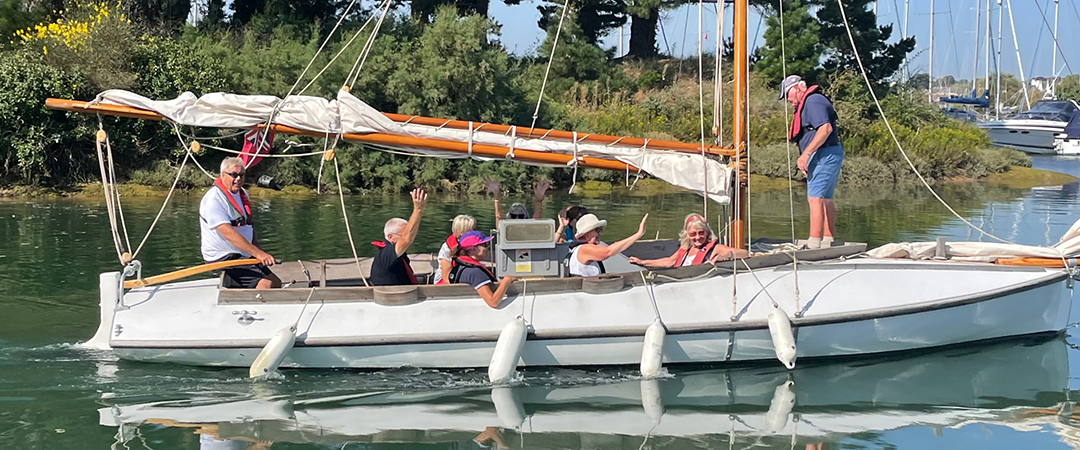 What to wear
Please wear warm and waterproof clothing on board, even on a summer's day. Wearing of lifejackets is compulsory. The Lifejackets are provided for the trip and soft deck shoes or trainers are acceptable footwear. Other shoes may damage the soft wooden deck.